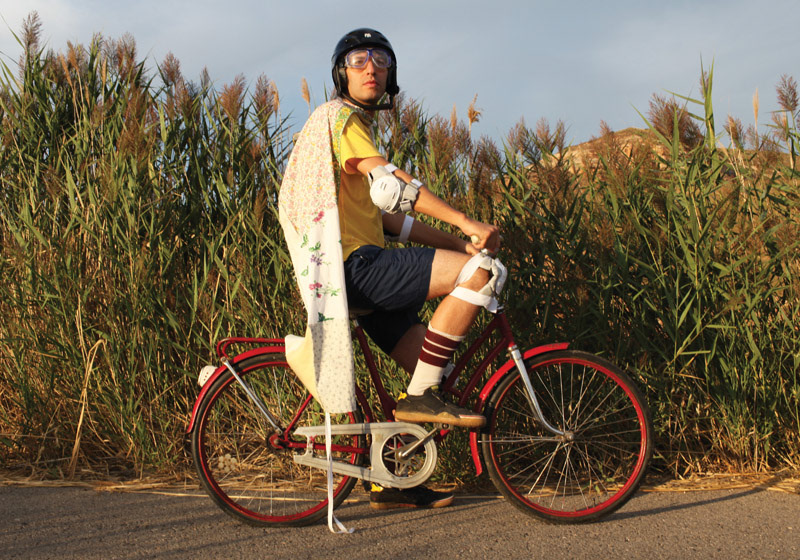 Born in Madrid Spain, now established in Copenhagen. Son of a social worker and a mathematician. Father of two. I studied Fine Arts in Madrid UCM,
which sparked the opposite interest in
the art system and academicism. Most of the valuable learning from that period came outside their established context, mainly around the local musical scene. (
I may just save from apathy
my last course at TAIK Helsinki).
Even though I never left art aside, it is after a few years when my multiple interests converged into a conscious art practice. First around photography (my first love) and video, later on expanding to other disciplines like installation, sound art, digital interaction, film... with no clear borderlines among them. A permeable body of work around topics such exploration, identity, boundaries, error… and the direct relationship with our natural and digital environments.

In the last fifteen years, I had the opportunity to present my work locally and internationally in more than 20 countries throughout exhibitions, workshops, screenings and residencies. Now, trying to maintain a healthy balance between life, art and family ... from the curiosity and the gratitude.

.

Nacido en Madrid España, ahora establecido en Copenhague. Hijo de una
trabajadora social y un matemático.
Padre de dos. Estudié Bellas Artes en la UCM de Madrid, lo que precisamente despertó el interés opuesto por el sistema del arte y el academicismo. Lo más valioso del aprendizaje de ese periodo salió fuera de su contexto establecido, principalmente en torno a la escena musical local. (Puede que salve de la apatía mi último curso en TAIK Helsinki).

Aunque la idea de arte siempre estuvo presente, no fue hasta años después cuando mis múltiples intereses convergen en una práctica artística consciente. Primero alrededor de la fotografía (mi primer amor) y el video, luego expandiéndose hacia otras disciplinas como la instalación, el sonido, la interacción digital, el cine ... sin límites realmente claros entre todas ellas. Un cuerpo de trabajo permeable en torno a temas como la exploración, la identidad, los límites, el error… y la relación directa con nuestros entornos naturales y digitales.

En los últimos quince años, tuve la oportunidad de presentar mi trabajo a nivel local e internacional en más de 20 países a través de exposiciones, talleres, proyecciones y residencias. Ahora, intentando mantener un sano equilibrio entre la vida, el arte y la familia ... desde la curiosidad y la gratitud.