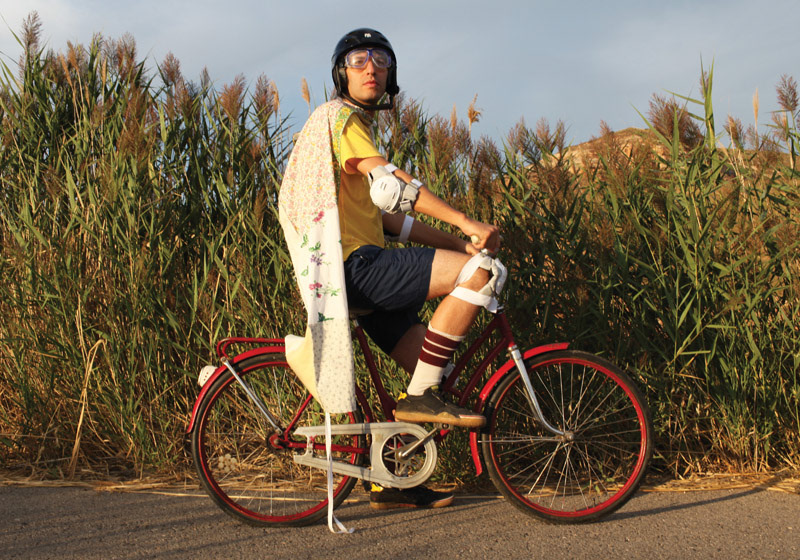 Born in Madrid Spain, now established in Copenhagen. Son of a social worker and a mathematician. I studied Fine Arts in Madrid UCM, which precisely provoked a direct escape and a valuable learning outside their established context. (I might only save my last course away at TAIK Helsinki).
I work mainly around topics such exploration, margins, power or error ... between the circumstantial and the evident. Lately interested in the direct relationship with our natural and digital environments. And always through multiple formats, navigating between photography, moving image, installation, sound...
In most of my projects, there has been a special focus involving the audience around processes, who tend to be part of the work completing it, participating from it, or even as part of a big game. Currently, developing long term projects based on expeditions (off and online) as artistic practice.
In the last fifteen years I had the opportunity to present my work locally and internationally in more than 20 countries. Now I try to maintain a healthy balance between life, art and family. Still looking for the full meaning of the first two ... from the curiosity and the gratitude.

.

Nacido en Madrid, ahora establecido en Copenhague. Hijo de una trabajadora social y un matemático. Estudié Bellas Artes en UCM Madrid, lo que provocó precisamente una huída de las mismas y un valioso aprendizaje fuera de su contexto establecido. Quizá puede que salve mi último curso en la TAIK de Helsinki.
Trabajo principalmente alrededor de temas como la exploración, los márgenes, el poder o el error... entre lo circunstancial y lo evidente. Ultimamente interesado en la relación directa con nuestros entornos naturales y digitales. Y siempre a través de múltiples formatos, navegando entre la fotografía, la imagen en movimiento, la instalación, el sonido ...
En la mayoría de mis proyectos, siempre ha habido una especial atención en involucrar a la audiencia alrededor de los procesos convirtiéndose en parte de la obra, completándola, participando de ella, o incluso como parte de un gran juego. Actualmente, desarrollo proyectos de mayor recorrido, a partir de la expedición (off y online) como práctica artística.
En los últimos quince años tuve la oportunidad de presentar mi trabajo a nivel local e internacional en más de 20 países. Ahora tratando de mantener un equilibrio saludable entre vida, arte y familia. Todavía buscando el significado completo de los dos primeros… desde la curiosidad y la gratitud.