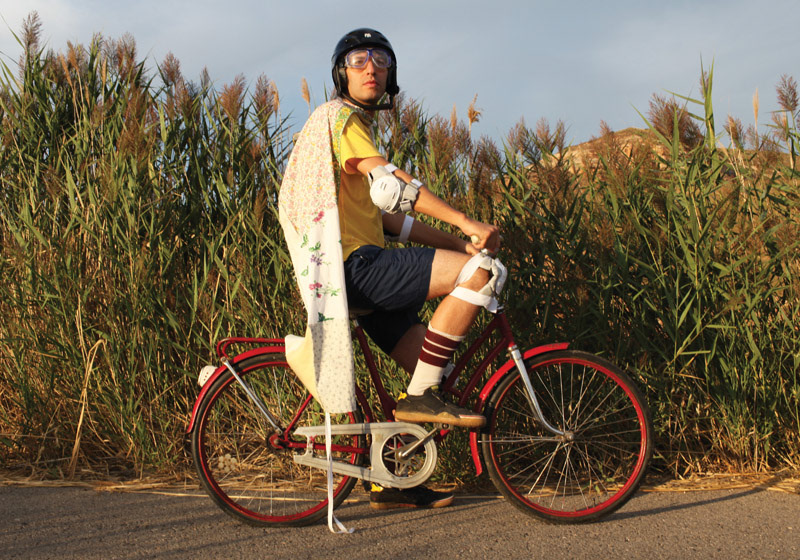 Born in Madrid, son of a social worker and a mathematician, now based in Copenhagen. I work mainly around themes as
pioneerism
, powers, error... and lately interested in the poetry and science... among others; between the circumstancial and the evident. I also enjoy navigating across moving image, sound and the visual arts.
In the heart of my practice there is a process-based relationship between artist and audience, that tends to be somehow piece of the artwork. Completing, participating from it, or even as part of a big game. There is therefore, an understanding of art as a shared experience, a place to gain from the dialogue between people and their (our) contexts. Not that much in the business of equestrian statues.
In the last ten years I had the chance to present my work locally and internationally in more than 20 countries, and nowadays I try everyday to keep a healthy balance between life, art and family. Still looking for the full meaning of the first two, even with the certainty that we live in a state of (permanent) beta ...
.
Nacido en Madrid, hijo de una trabajadora social y un matemático, ahora con sede en Copenhague. Trabajo principalmente alrededor de temas como el
pionerismo
, los poderes, el tránsito o el error... entre otros; entre lo circunstancial y lo evidente. También disfruto navegando a través de la imagen en movimiento, el sonido y las artes visuales.
En el mismo centro de mi práctica artística, hay una relación basada en el proceso entre el artista y la audiencia, que tiende a ser de alguna manera parte de la obra de arte. Completándola, participando de ella, o incluso como parte de un gran juego. Por tanto, existe un entendimiento del arte como una experiencia compartida, un lugar para ganar a partir del diálogo entre las personas y sus (nuestros) contextos. No tanto en el negocio de estatuas ecuestres.
En los últimos diez años tuve la oportunidad de presentar mi trabajo a nivel local e internacional en más de 20 países y ahora trato de mantener un equilibrio saludable entre vida, arte y familia. Todavía estoy buscando el significado completo de los dos primeros, incluso con la certeza de que vivimos en un estado de beta (permanente) ...