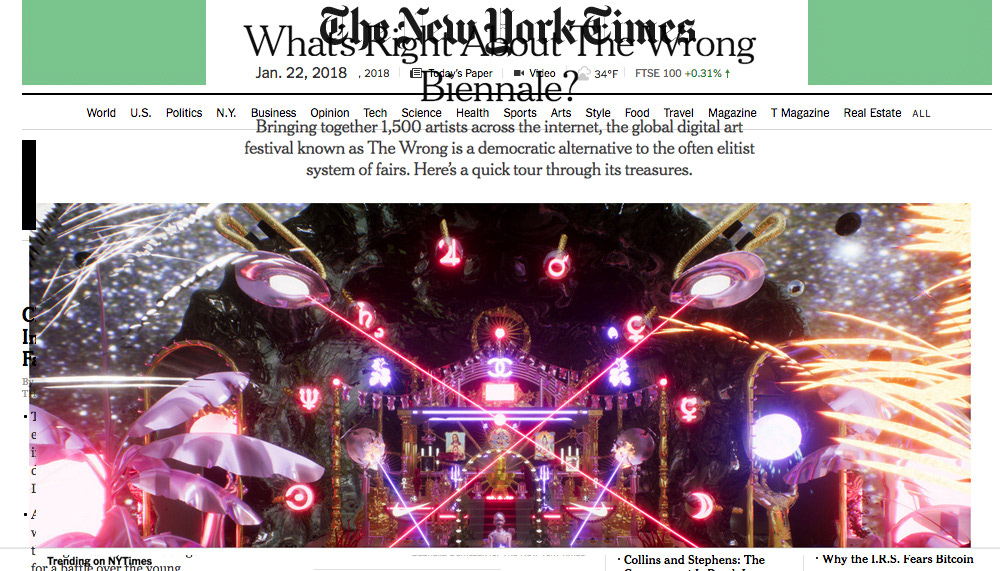 22 JAN 2018 
WHAT'S RIGHT ABOUT THE WRONG BIENNALE?
THE NEW YORK TIMES
__________________________________________________________
Yesterday, Chris Hampton wrote an
article
about The Wrong Biennale in The New York Times. A brief tour about how it is to show art in a digital realm,
'instant radical inclusion'
and the Wrong. In the press room of The Wrong, there are many texts that can bring some context to the idea behind the exhibition. Wether you agree or not with all them.
Ayer, Chris Hampton escribió un artículo sobre The Wrong Biennale en The New York Times.
Un breve recorrido sobre cómo mostrar arte en un ámbito digital, sobre

'la inclusión radical instantánea'

y lo wrong.
En la sala de prensa de The Wrong, hay muchos textos que pueden contextualizar la idea que hay detrás de la exposición.
Estando de acuerdo o no con todos ellos.
Visita
Press Room
para leer la cobertura en medios.
1ST NOV 2017 / 31ST JAN 2018 
(EPIC) FALL OF THE TITANS
THE WRONG NEW DIGITAL ART BIENNALE, ON LINE PAVILION
__________________________________________________________
The distance between a lo-fidelity

Goldberg

machine and a dislexIic amusement park. A choreography of the Wrong. An anatomic study of the Decline and the Fall of the Titans, like hackers high on stroboscopes. A digital mannerism enlightened by

Cornelisz Van Haarlem

and curated by Pablo Serret de Ena for The Wrong (New Digital Art) Biennale #thewrong

epicfallofthetians.xyz

OPEN FOR SUBMISSIONS / Submit button on site
This Pavilion is the first of several iterations of the piece during the Biennale
Nov 1st 2017 - Jan 31st 2018
La distancia entre una máquina

Goldberg

de baja fidelidad y un Parque de atracciones disléxico. Una coreografía de lo incorrecto. Un estudio anatómico sobre el Declive y la Caída de los Titanes, como hackers puestos de estroboscopios. Un manierismo digital inspirado por

Cornelisz Van Haarlem

y comisariado por Pablo Serret de Ena para The Wrong (New Digital Art) Biennale #thewrong

epicfallofthetians.xyz

ABIERTO A COLABORACIONES / Submit button on site
Este pabellón es el primero de varias iteraciones a lo largo de la Bienal
1 Nov 2017 - 31 Ene 2018
DEC 2017
A NEW WRONG ORDER Vol.VI / €??0? by Alex Silva
A NEW WRONG ORDER SERIES
__________________________________________________________
New Mixtape for the New Wrong Order Series by galizian young modular genius Alex Silva. He is now based in Baltimore where he runs his own label Canadian Duck Tapes.
"Error... is the beginning of the discovery in some way. I work a lot with modular synthesizers (and applied software) in which there are innumerable functions and parameters to decompensate the perfection of sound waves (...) For this mixtape, I wanted to include classics by Steve Reich (US), Todd Terje (NW) or Alva Noto (GER) and new composers such as Patrick McMinn (US), Smax (Pakistan), but all of them with a non-perfect theme that in my opinion, is the basis of their identity".
.
Nueva Mixtape para la
New Wrong Order Series
de la mano del joven genio gallego Alex Silva, músico afincado en Baltimore y responsable del sello Canadian Duck Tapes.
"El error ... es el comienzo del descubrimiento de alguna manera. Trabajo mucho con sintetizadores modulares (y software aplicado) en los que hay innumerables funciones y parámetros para descompensar la perfección de las ondas de sonido (...) Para este mixtape, quería incluir clásicos de Steve Reich (USA), Todd Terje (NW) o Alva Noto (GER) y nuevos compositores como Patrick McMinn (USA),  Smax (Pakistán), pero todos ellos con un tema de imperfección que en mi opinión, es la base de su identidad ".
Escucha
ANWO VOL. VI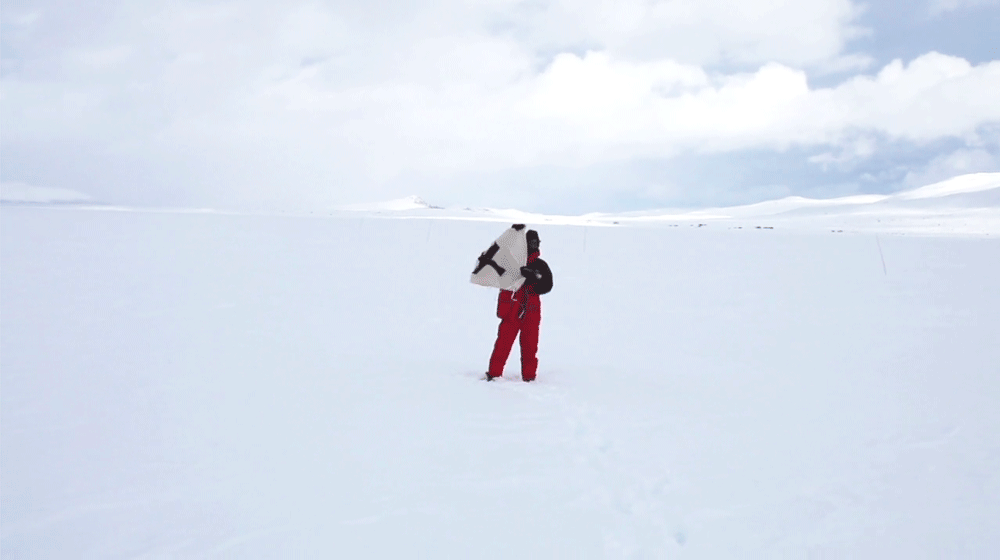 SEP 2017
LAS CUMBRES
SCREENING. MUSEO VOSTELL-MALPARTIDA CACERES, SPA
__________________________________________________________
Las Cumbres Screening at
"Zeitgeist",
a 70 minutes piece developing a series of actions, objects, installations and projections. This group, led by percussionist
Juanjo Guillem
, will develop a piece that is solved through the coexistence of visual art and sound, in a moment considered as politically orphan, socially fragile and technologically very advanced.
.
Proyección de Las Cumbres en
"Zeitgeist"
, una pieza de 70 min. donde se desarrollan una serie de acciones, objetos, instalaciones y proyecciones.  Este colectivo, liderado por el percusionista
Juanjo Guillem
, desarrollará una pieza que se resuelve a través de la convivencia del arte visual y el sonido, en un momento políticamente huérfano, socialmente frágil y tecnológicamente muy avanzado. Invitado por Javier Lozano.
SEP 2017
A NEW WRONG ORDER Vol.VI / ¡AY, TORMENTO!
DEEP GIPSY RUMBA - CASSETTES FROM SPAIN (1975-82)
A NEW WRONG ORDER SERIES
__________________________________________________________
Songs about grief, freedom and the lack of it;
poison, love and totally the opposite ... about life and death dancing in front.
No more no less.
From the archives of

Emilio Maldonado Valentín

, an andalusian retired shepherd. Only cassettes (1975-82) and mostly unknown artists, at least for the general public.
Seven songs per side on a 60 tape.
Because sorrow with rumba, is less sorrow.
.
Canciones sobre la pena, la libertad y la falta de ella; el veneno, el amor y todo lo contrario… sobre la vida y la muerte bailándola de frente. Ni más ni menos. A partir de los archivos de
Emilio Maldonado Valentín
, solo cassettes (1975-82) y en su mayoría, artistas prácticamente desconocidos, al menos para el gran público. Siete canciones por cara en cinta de sesenta. Porque las penas con rumba, son menos pena.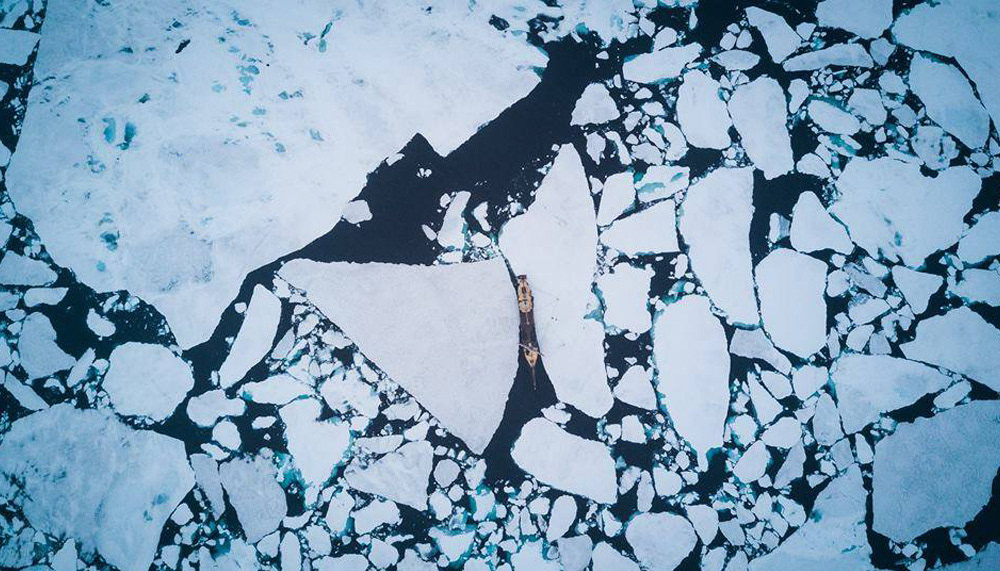 JUL 2017
THE ARCTIC CIRCLE EXPEDITION
THE ARCTIC CIRCLE ART RESIDENCY. ANTIGUA, ARCTIC SEA
__________________________________________________________
Next week I will embark on
The Arctic Circle
expedition, an international residence aboard the
Antigua
, a Dutch bergantine full of artists and scientists sailing the High Arctic, just 10 degrees off the North Pole. A month developing a project around pioneerism, the sense of contemporary exploration and experiencing something as improbable nowadays as (voluntary) physical and online isolation. Next week I will depart to hunt one of the greatest dreams of my life.
.
La semana que viene embarco en la expedición
The Arctic Circle
, una residencia internacional a bordo de una bergantina holandesa compuesta por artistas y científicos navegando el Alto Artico, a tan solo 10 grados del Polo Norte. Un mes desarrollando un proyecto en torno al pionerismo, el sentido de la exploración contemporánea y experimentando algo tan improbable hoy en día como el aislamiento (voluntario) físico y online. La semana que viene salgo a buscar uno de los grandes sueños de mi vida.