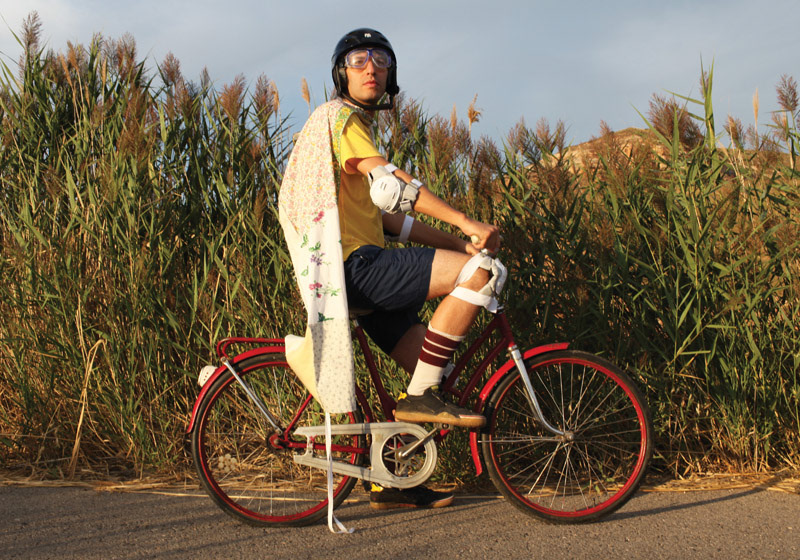 Born in Madrid, son of a social worker and a mathematician. Now based in Copenhagen. I work mainly around themes as pioneerism, identity, power, daily politics, transit or error... among others, mixing genres and disciplines -from video to installation, sound art, intervention, photography... even graphic design-. Somewhere between research, art, education and pure joy.
In the majority of the projects, processes arise at the same level than results and the audience tend to be part of the artwork, completing, participating from it or even as part of a big game. There is therefore, an understanding of art as a shared experience; a place to gain from the dialogue between people and their (our) contexts.
In the last ten years I've been working with art projects and workshops in more than 20 countries and I try everyday to keep a healthy balance between life, art and family. S
till looking for the full meaning of the first two even with the certainty that we live in a state of (permanent) beta ...
Nacido en Madrid, hijo de una trabajadora social y un matemático. Ahora establecido en Copenhague.
Trabajo principalmente en torno a temas como el pionerismo, identidad, poder,
daily politics
, tránsito o el error... entre otros, mezclando géneros y disciplinas -del vídeo a la instalación, arte sonoro, intervención, fotografía ... incluso diseño gráfico-. En algún lugar entre la investigación, el arte, la educación y el puro disfrute.
En la mayoría de los proyectos, los procesos se elevan al mismo nivel que los resultados y la audiencia tiende a ser parte de la obra, completando, participando de ella o incluso como parte de un gran juego.
Por tanto, existe un entendimiento del arte como una experiencia compartida;
un lugar donde ganar del diálogo entre la gente y sus (nuestros) contextos.
En los últimos diez años he estado trabajando en proyectos de arte y talleres en más de 20 países y trato de mantener todos los días un sano equilibrio entre la vida, el arte y la familia.
Aún sigo buscando el significado completo de los dos primeros aún con la certeza de que vivimos en un estado de beta (permanente)...